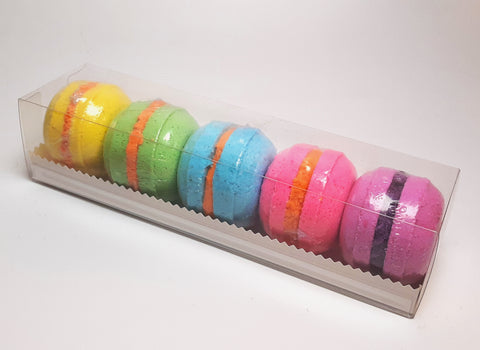 Treat your "someone special" to a bubbly, French Macaron Bath. This unique set of bath bombs includes one each of a variety of scents including: Cherry Chocolate Cake, Creamsicle, Pineapple Upside Down Cake, Chocolate Chip Mint, Blueberry Cheesecake and Almond Cookie. Super fun colors and fragrances.

Ingredients: Baking soda, citric acid, Epsom salts,  kaolin clay, cream of tarter, coconut oil, polysorbate 80,, cocamidopropyl betaine, essential oils (terpene free), fragrance, water soluble dyes, mica. 

One pre-pack contains an assortment of 5 French Macaron Bath Bombs.

*Product is available but can take up to one week for production.


Related Products
---