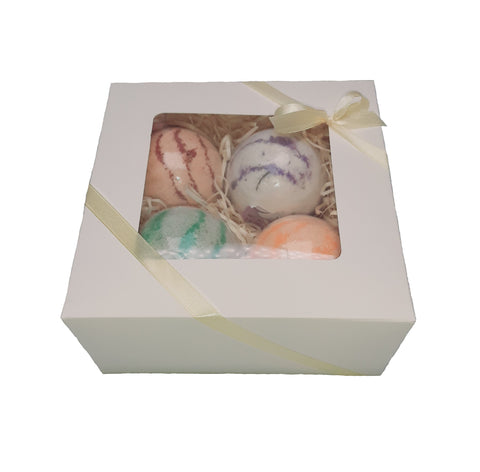 Our all natural bath bombs are handmade fresh so that you receive the maximum benefit of the essential oils, clays and herbs. Choose between 2 different gift sets or customize your assortment by sending us a note.

FLOWERS & CITRUS: French Lavender, English Country Rose, Summer Jasmine & Sunshine Citrus
MINT & SPICE: Rosemary Mint, Sweet Almond, Orange Spice & Frankincense & Amber

Ingredients: baking soda, Epsom salt, ,citric acid, coconut oil, herbs, spices, vegetable & flora powders, essential oils, fragrance, H20, isopropyl alcohol, and mica. Some may contain milk, honey and vanilla. 
Related Products
---